Best Gifts for Someone With Depression
Cheer up that favorite buddy of yours! Surprise them with some of the best gifts for someone with depression.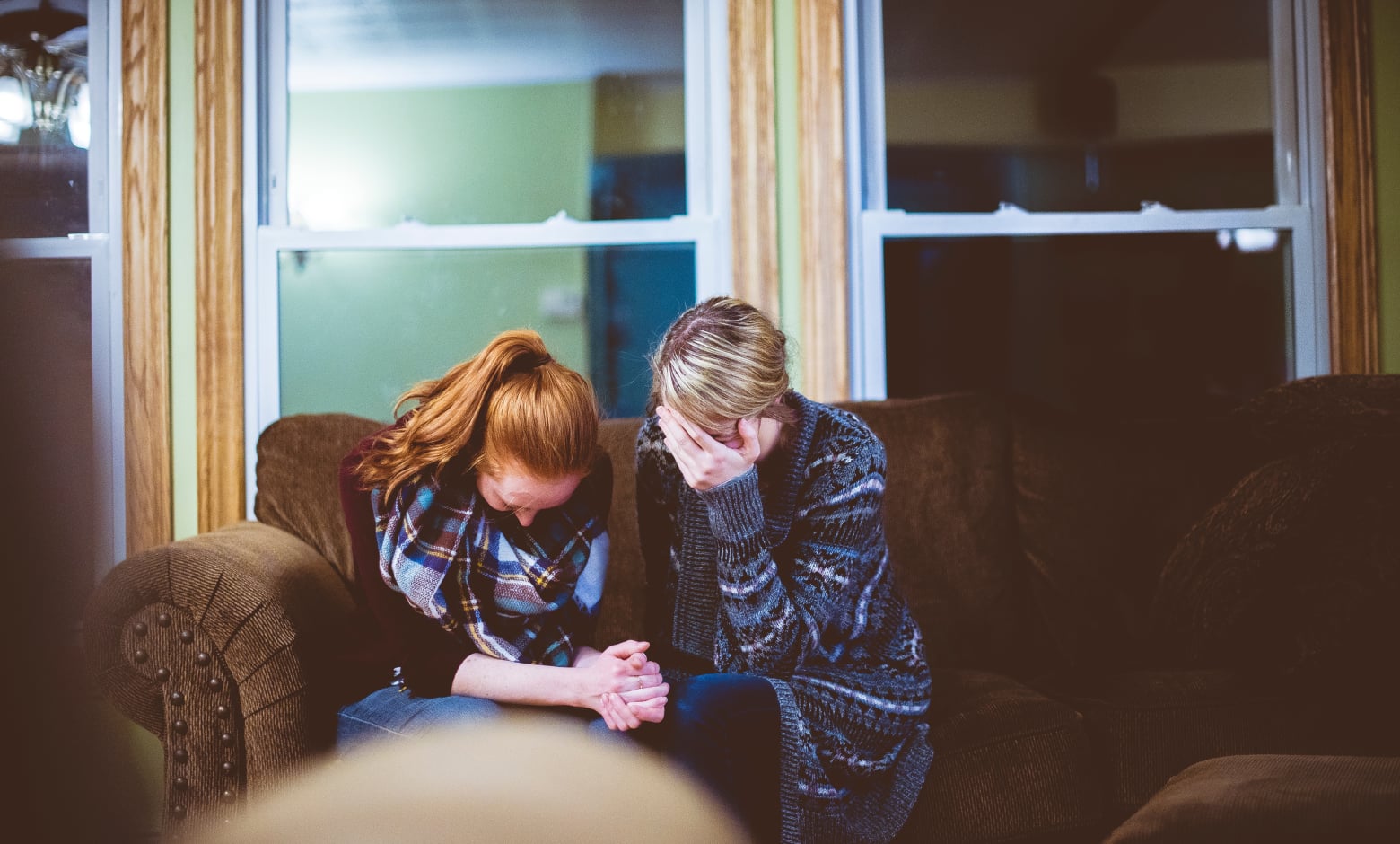 Say you or someone you know has been stuck in a deep depression for some time and you aren't quite sure what to do about it. Dealing with depression can be tough, and you aren't exactly a doctor so you might want to cool it with the mental health advice, but there is something thoughtful you can do: buy them a gift.
It's okay if you aren't sure what you should get them just yet, that's what this list of the best gifts for someone with depression is here for. I've done most of the work for you, now all you got to do is come up with the money.
It's a good bet that some of these care packages will cheer that buddy of yours right up, at least temporarily — which is all you can really ask for with a gift. Follow this feel good gift guide and your friend will surely thank you for how much you care about them at a tough time in their life.
Sometimes the day just got the best of you and you just want to snuggle under a big comfy blanket. If you're friend is struggling everyday with anxiety and depression, it can be good at times to just relax and take a nap, or curl up and binge watch some Netflix.
A little comfort sometimes goes a long way, and a comfy blanket is one of the best gifts for someone with depression.
Daily Notebook by Urban Outfitters
A journal is one of the best gifts for someone with depression, because it can help them write down their thoughts and moods so they will see them more clearly. Once they write things down, it can free them up so they can take a step back and look out how they've been feeling day to day.
It can help them with daily goals or can simply be a place where they write down inspirational quotes to motivate themselves in order to get through tough days. It's a great step towards recovery.
The Silver Linings Playbook by Matthew Quick
This book is one of the best gifts for someone with depression, because it puts an emphasis on the importance of taking life one day at a time and taking pleasure in the little things. It was adapted into an Oscar winning movie, but the book is really worth your time.

It follows Pat, a depressed man who tries to get his life back on track after his long stay stay at a mental institution. It's a great reminder that although battling depression seems like an impossible task, things get better and you will get through it.
The Success Principles by Jack Canfield
This is a great read to help develop personal habits that will improve your life. It gives insights into many of the steps you need to take to become happier in your day to day life.
It's one of the best gifts for someone with depression, because it can help give them some building blocks to get them out of their negative mindset. It's been a best-seller for over a decade now, and the inspiring guide has helped thousands of people transform themselves.
Light Therapy Lamp by NatureBright
Many psychiatrists and studies claim that exposure to light that mimics the sun (especially in the winter) can help with a person's depression. It helps balance out your body clock, and leaves you just as relaxed as a long spa day.

It also has shown to be very effective with treating seasonal affective disorder, and it makes for one of the best gifts for someone with depression during the long and dark winter months.
Seinfeld: The Complete Series
It's hard to be sad when watching Seinfeld, it's without a doubt one of the funniest shows of all time. Often called "the show about nothing" Seinfeld stars Jerry Seinfeld as a stand-up comedian whose life in New York City is made even more chaotic by his quirky group of friends who join him in tackling life's most perplexing, yet mostly trivial, questions.
It's one of the best gifts for someone with depression, because it's hard not to smile when watching the best sitcom of all time.
Natural Calm Diet Supplement by Natural Vitality
This magnesium based supplement in the form of a powdered drink mix can be your secret weapon for fighting anxiety. Magnesium has been proven to fight anxiety and depression, making it an easy pick on this list of best gifts for someone with depression.
It's great in a pinch, because it makes you sleepy, while calming you down and improving your mood. Just be sure to check with your doctor, as magnesium is known to cause stomach troubles.

Modern Folkloric Bird Mug by Karma
What a great way to start the day! Put your morning coffee in a mug that will remind you to breathe, a crucial tip for dealing with anxiety and depression.
These mugs are a fun way to start off the day, and make some of the best gifts for someone with depression. Karma is a standout for any coffee or tea lover, and they are dishwasher and microwave safe.
Lavender Bath & Body Gift Basket by Tranquil Delights
Care packages are great for anyone going through a tough time, especially when they contain essential oils. This luxurious embossed container features nourishing lavender bath products, aromatherapy potpourri, and exfoliating sponges, making it one of the best gifts for someone with depression.
Lavender is known to be very soothing, and it can help you settle down and relax during a stressful moment. Even if you've had a great day, this gift basket is perfect for unwinding.
Let Your Light Shine Posters by Inspired Posters
As corny and cliche as they may seem, a simple motivational poster may be enough to give you a little boost in a time of need. Anything helps when you're struggling, so it makes one of the best gifts for someone with depression.
Each poster will be rolled and placed in a secure cardboard enclosure, making sure they arrive in top condition, ready to be framed and inspire.

6 Synergy Sampler Pack Pure Therapeutic Grade Essential Oil Gift Set by Edens Garden
One of the best gift ideas to improve mental health is a pack of essential oils. These are all tested to ensure 100 percent pure therapeutic grade quality.
Essential oils are pretty popular right now, and for good reason. They help relieve stress and anxiety, and many even help you drift off to sleep. If somebody you know is struggling, they make for some of the best gifts for someone with depression.