Psyche is powered by Vocal creators. You support
Michaela Switzer
by reading, sharing and tipping stories...
more
Psyche is powered by Vocal.
Vocal is a platform that provides storytelling tools and engaged communities for writers, musicians, filmmakers, podcasters, and other creators to get discovered and fund their creativity.
How does Vocal work?
Creators share their stories on Vocal's communities. In return, creators earn money when they are tipped and when their stories are read.
How do I join Vocal?
Vocal welcomes creators of all shapes and sizes. Join for free and start creating.
To learn more about Vocal, visit our resources.
Show less
Birthday Trip
The Best One Yet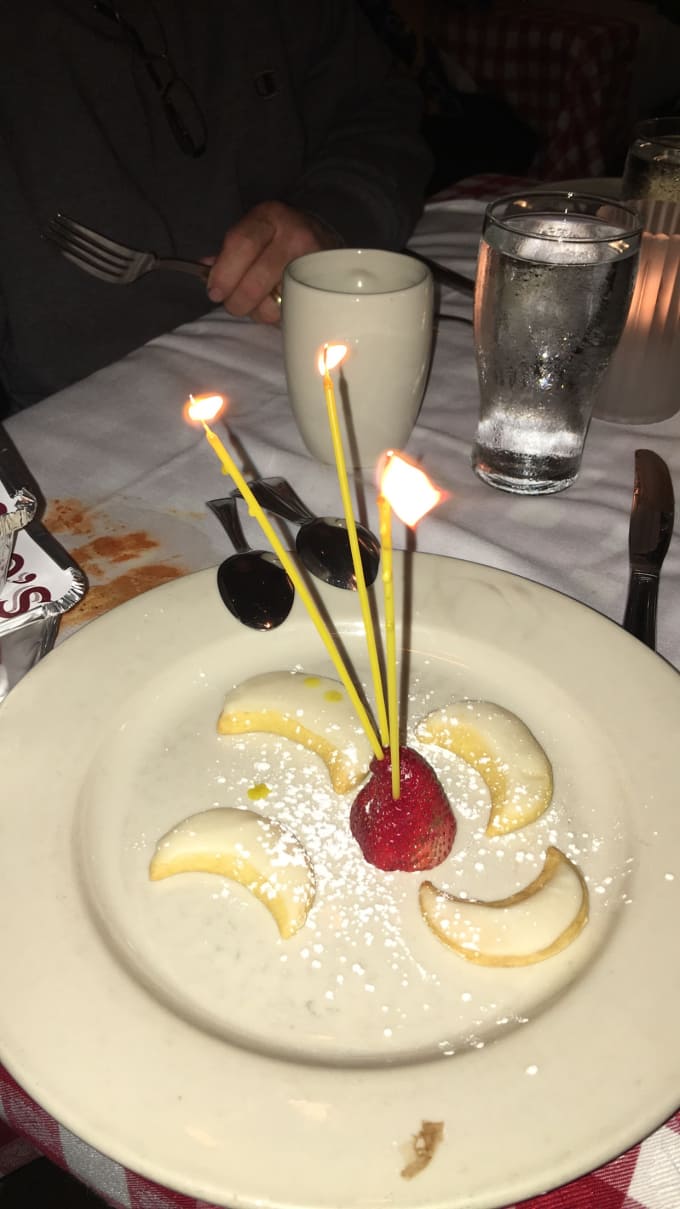 Sunday April 29, 2018
As we are leaving Philly, I can't help but think about the previous trips we have taken. It seems as though each time gets better and better. But it has hit me that this may be our last for a while. Becca and Steve are planning on moving back home soon, which means no more spontaneous getaways to the city I have begun to fall in love with.
This is my third annual birthday trip and it has dawned on me how far I have come in recovery. My 16th birthday was spent at home because I was sick. I was close to my lowest weight and I was anxious and depressed. I didn't want to go anywhere and didn't want my picture taken. My friends had thrown me a surprise party and had gotten my favorite candies and foods. However, the main entree was pizza. I honestly can't tell you if this is a fear food or a food I actually dislike the taste of, but anyway, I refused to eat it. I can remember my best friend at the time telling me that I was ruining everyone else's fun because I wouldn't eat. It wasn't about how I felt. It was about pleasing everyone else. Because that's what I always do. I'm a people pleaser. But that night, I didn't please anyone except my eating disorder.
The only trip to Philly that year was my admission to Renfrew. I should have been practicing driving with my dad and shopping with my mom. Instead, I was gaining weight in a residential facility. I was anxious even after coming home. The rare occasions I got to see my sister, I was always in a terrible mood. I took so many things for granted and I regret so much.
My 17th birthday, Hannah and I went to Philly along with my parents. We stayed in a hotel and had Maggiano's for dinner. We went shopping and I bought clothes that were to small. I told myself I would get them to fit into for summer. I would lose weight to fit into these clothes. I was supposed to be in recovery and I was slipping back into my old ways. I was still miserable, and I couldn't hold a normal conversation without snapping at anybody.
Last year, I turned 18 and my dad turned 50. This was big. We, again, went to Philly and stayed with Becca and Steve. Last year I ate cake at Maggiano's and enjoyed high calorie coffee drinks. But I was short with my family and was consumed by my head telling me lies. I couldn't fully enjoy the trip because I was too anxious. People. Food. Too many questions. Lack of sleep. Graduation. My one goal from my nutritionist was to get candy at the Reading Terminal Market. Sugar free lollipops. I had failed myself and my family once again. I didn't sleep that weekend. I couldn't make decisions. Everyone was upset with me. That was just the new norm. But I hated it and I wanted out.
Since last year, I have put on about 20 pounds. 20 pounds of fun foods. 20 pounds of laughter with my friends. 20 pounds of happiness finally starting to take the light. This birthday trip has been the best yet. Friday night we went to Maggiano's. I had Coke Zero instead of water. I ate oil with my bread. We shared two desserts. I was stuffed but I had no intentions of going back to Becca's house and throwing it up.
Saturday we went to the beach. The day started off with a quick breakfast sandwich from McDonald's and fruit punch. Any other year it would have been a plain bagel, yogurt, and water. I am winning. For lunch we had Grotto's pizza and wings. I enjoyed it more than I ever have. I had a frozen coffee AND an ice cream cone. I am starting to love ice cream again. It used to be a huge trigger for me because it's a food that is easy to purge. But when I eat strawberry ice cream now, I want it to stay in my belly.
We did some shopping at the outlets and I tried on four bathing suits. This is the first time this year I tried one on in the store, and nothing fit me. I didn't let it get to me. I know that I have gained weight. I know that I have added inches on my legs, stomach, chest, and arms. I know that I am a bigger size than I was any year prior to this. And I know that not everything I try on is going to fit because I am no longer sick. I have curves now and I need to accommodate that.
On our way back to the house, I had lemonade, Chick-Fil-A fries and a piece of fudge. The day was filled with some pretty amazing food. When we finally made it back to Becca and Steve's house it was 10:00. And I was still hungry. I ate my leftover pasta from the night before. And I loved every bite of it the second time, too.
This is scary. But it's a treat. I don't eat like this every day and it's okay to celebrate my birthday. The weather was so nice and I enjoyed the day with my parents. There was no fighting. There was no debating in my head whether or not I should eat something. I just did it. And let me tell you, it felt good.
Today we went to Winnie's, a little restaurant in Manayunk, for brunch. I had two big pieces of French toast with strawberries, bananas, blueberries, and syrup. I ate every bite. Of course I had the discomfort after eating so much, but I have learned to sit with it. We went to the Reading Terminal Market again. I got a white chocolate macadamia nut cookie, an iced coffee, 2 pieces of chocolate, and a chocolate lollipop. I told Gwen this year there'd be no hesitation. I struggle a lot with making decisions. I feel like my mom gets annoyed sometimes because it takes me so long to decide what I want. The first place in the market we went today was the chocolate store. I said I didn't want anything but after walking around the market, I did want some chocolate. It only took about five minutes to decide what I wanted. So I got some, and I ate it and the cookie and all was fine.
Now as we are on our way home, I am feeling the most confident I have ever felt. It has taken me 3+ years to get back to a stable life but it has been so worth it. I bought clothes that fit me, I got my friends gifts, and I ate fun foods without hesitation. There was no fighting or no snapping at anybody. This year the reason I didn't sleep is because Duke decided to snuggle on top of me, not because of my anxiety. This year the reason I didn't have a fruit tart from the beach is because they weren't open, not because my eating disorder was telling my how fattening they are. This year, the reason I didn't buy a bathing suit is because they didn't fit, not because I hated the way I looked and didn't want anybody to see my body.