Psyche is powered by Vocal creators. You support
Daniela Violin
by reading, sharing and tipping stories...
more
Psyche is powered by Vocal.
Vocal is a platform that provides storytelling tools and engaged communities for writers, musicians, filmmakers, podcasters, and other creators to get discovered and fund their creativity.
How does Vocal work?
Creators share their stories on Vocal's communities. In return, creators earn money when they are tipped and when their stories are read.
How do I join Vocal?
Vocal welcomes creators of all shapes and sizes. Join for free and start creating.
To learn more about Vocal, visit our resources.
Show less
Cerebral Palsy + Broken Humerus, Anxiety = Inability to Walk
My experience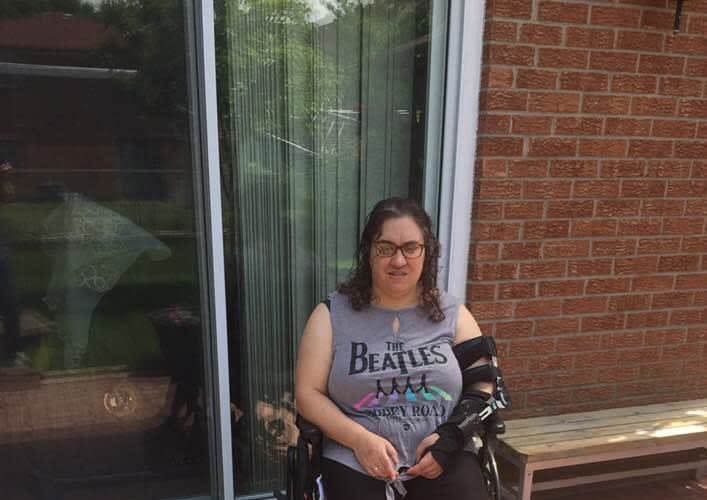 I had the most awesome day at work. It was April 12, 2019. The last day for one of my favourite placement students. It had been an awesome four months working with her. She was a true inspiration.
Wait, let's back it up to April 23, 2018. The day of the van attack on Yonge Street. I went swimming that morning before work, and I had my first panic attack in the water because I had trouble walking on deck.
I have cerebral palsy, but I used to be a competitive swimmer as a teenager and never had problems walking on deck. They used to modify my races but, only when it came to flip turns and starts.
I was a national level swimmer with a disability, almost paraolympic quality. Pools give me anxiety now. The reason I remember this day so well though is not because it was the last time I was in a pool, but it was also the last time I took the subway and bus. I can't explain it, and it was also the last time I felt truly comfortable walking on the sidewalk in Toronto but on the Danforth, nowhere near the van attack. My friends were marking themselves safe on Facebook so I joined in, a good friend of mine was working on Yonge Street at the time and walked by the scene. This terrified me, but I blamed my bad ankle, the new streetcars, the new buses, my fear of the gap, my anxiety and then it turned into a fear of crowds and a fear of walking outside. I was terrified my body was failing me and I'd end up in a wheelchair—I start botox injections in my legs and get a cane "temporarily" until I can get leg braces, I also get new medication—never needed anxiety meds before.
Instead of becoming agoraphobic, I reasoned that I still had to work to keep my apartment, and signed up for wheeltrans. This was a last resort option, after trying various forms of CBT and I thought I would be safe. I won't go into specific details, as I have spoken to a personal injury lawyer and I haven't heard back from them yet, but I broke my left arm boarding a wheeltrans van ramp WITH a cane on April 12, 2019. The specific bone was the left humerus, I tried to find humor in it at first, but this is not humorous. I had surgery three days later, where they went in from the back of my arm and put in a plate and screws and numerous staples. Everything went well, I was even anxious of the anesthetic!
Then I went home and after a day tried to walk. I took two steps and fell on my arm again—so back to the hospital—did the hardware fail? Another x-ray, I had broken my arm again in a different spot. I went straight into hospital at Michael Garron, had another surgery, an exact revision of the first one—met someone else with cerebral palsy who this had happened to —but he was like a mirage—came and went, apparently to Humber River Hospital.
Now it is nearly three months later and I can't walk, I am in a wheelchair, just now learning how to use a walker, which is very hard to do with a weakened arm in a brace. I still have a brace on my arm, have a nerve problem in my hand from the surgeries that will take nine months at least to recover, so I cannot work, I spent a month in rehab, I'm doing my own physio, as well as physio and social work appointments once a week outside the house, and considering in-house physio for walking—I am now afraid to walk and it's almost like my legs have forgotten how. I've had to give up my apartment, my independence, my job and move in with my parents, who help me with daily tasks I could do before. I am on government assistance so I can do this, but it is very frustrating as I don't know if I'll ever be the same again.