Psyche is powered by Vocal.
Vocal is a platform that provides storytelling tools and engaged communities for writers, musicians, filmmakers, podcasters, and other creators to get discovered and fund their creativity.
How does Vocal work?
Creators share their stories on Vocal's communities. In return, creators earn money when they are tipped and when their stories are read.
How do I join Vocal?
Vocal welcomes creators of all shapes and sizes. Join for free and start creating.
To learn more about Vocal, visit our resources.
Show less
For Those Who Hide Behind a Smile
Smiling Through Mental Health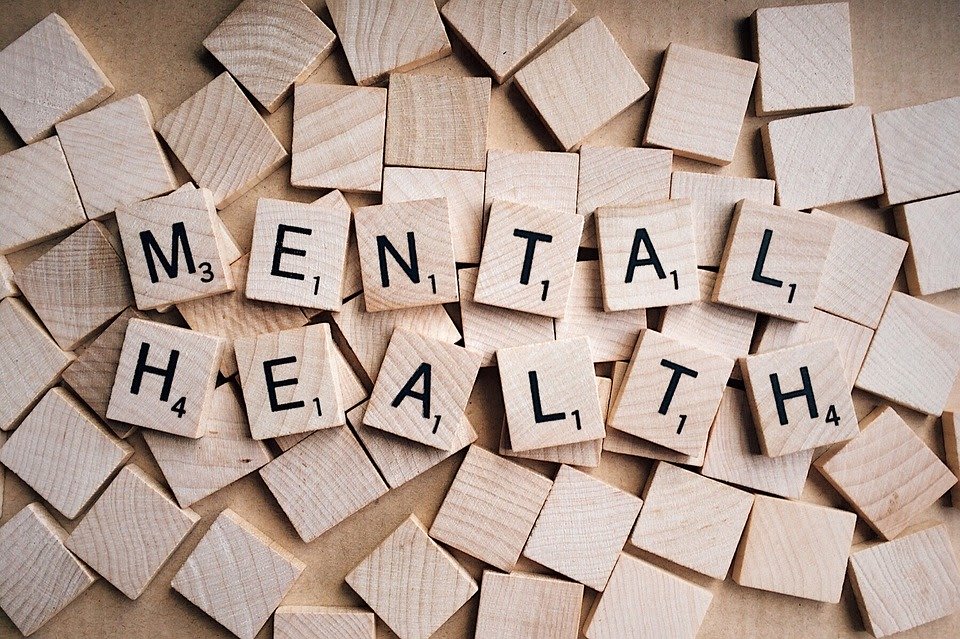 Mental health. These two simple words have such complexity and stigma running deep through their meaning, making people feel ashamed and making people hide behind a smile.
Did you know that on average 1 in 4 people in the UK will suffer with mental health problems at some point in their life?
5.9 out of 100 people in the UK also suffer with generalised anxiety disorders.
3.3 out of 100 people in the UK also suffer with depression.
Anxiety and depression are the first things that pop into people's minds when they hear 'mental health' problems, but this is why the UK needs a boot up the arse in becoming more aware and tolerant of these every day issues. Phobias, OCD, and post traumatic stress disorder (PTSD) also make up 8.1 out of 300 people.
Personality disorders such as psychotic disorder, bipolar, antisocial and borderline personality disorder have lower averages than mental health conditions such as anxiety and depression but they are just as important.
Typically the UK the population has great difficulty discussing 'thoughts and feelings' with one another and then dismissing mental health. In schools we are taught how important your physical health and wellbeing are, but not about our mental states. It is widely publicised about looking after ourselves physically and what we should and shouldn't eat and how many times a week we should exercise and what the ideal man and woman should look like, but why is there still a massive taboo around our mental health?
In England alone 6.7 out of 100 people have reported to have made suicide attempts.
A whopping 20.6 out of 100 people have reported having suicidal thoughts and 7.3 out of 100 people have reported self harming.
Let those statistics just sink in...
Do you still think we should be shamed of talking about our mental health? I think NOT!
Everyone says that the first step to getting better is to admit you need help. Yes, I totally agree, but have you ever sat down and thought it would be much easier for people to ask for help if the community and population around us was less judgemental? When I decided to get help I was extremely lucky to have people around me who truly cared and didn't judge, but I did lose friends along the way.
There are thousands of people out there in the UK alone who are their own worst enemies and battle with their own thoughts and feelings daily. 90 percent of people who are suffering with mental health issues will smile to your face and be falling apart inside; trust me, I've been there. If you feel like you or someone you know is suffering from mental health problems talk to them about it, make them feel comfortable and like they are not alone. One you admit to yourself that you need help, there is only one way up.
Some people think that tablets are the only way to really help you deal with your issues, and yes, for some people like myself, tablets are the only option, but always a last resort. Speak to your doctor as they can help you decide what is best. I remember sitting in the surgery waiting for my appointment and I felt sick to my stomach. I was physically shaking and my mind was going 100 mph. I can remember trying to get up to leave because I didn't think I could do this but my body couldn't physically get off the chair and I was fighting back the floods or tears and my anger outbursts. When I left that surgery, the weight that I felt lift off my shoulders was indescribable. If there is one thing I remember it is my doctor telling me that there is no need to feel embarrassed admitting to him how I felt because he had heard it all before and worse. For the first time in age I sat there and felt normal even though I had Niagara falls running down my face. I started my tablets and it took me about two months to find the right ones that suited me and started seeing a difference. Not only that, but I started regular therapy sessions, which at first I HATED and was so embarrassed about, but everything you say is said in confidence. It will take time, and believe me, it's the longest and most tiring journey, but you will get better. I can remember something that my mental health counselor told me that has stuck in my mind and help so much:
Depression and anxiety is like a roller coaster. Sometimes you go up and sometimes you go back down but there is always a way up coming soon.
No matter how dark and how long your tunnel is, it will have to come to an end and there will always be light at the end of the tunnel
Be selfish. Sometimes you have to put yourself first to get better.
Always have an escape plan. If you go out with friends tell them you're leaving at a certain time. If you're not enjoying, your exit is there and if you're having the time of your life, you can always stay longer. Options.
I did feel suicidal at points in my journey and most mental health issues stem from an experience in your life. My way to deal with this was 'why should I die when I can stay here and f**k them off by smiling?' BY GOD, THAT WORKED and I love seeing them and smiling like IDGAF about you hun, I'm fabulous.
Laughter. Laughter really is the best medicine. Try to have fun and give yourself something to look forward to and rewards. Every day is a new day; don't let negativity of the past dwell on your present and future. I know it's a lot easier said than done but trust me you can do it. You really don't realise how strong you are until being strong is your only option.
Don't be afraid to talk about your mental health and get the help you need. It takes a bigger and braver person to admit they need help than to hide behind a smile, it will wear you down.