Forever...
The Word That Changed My Life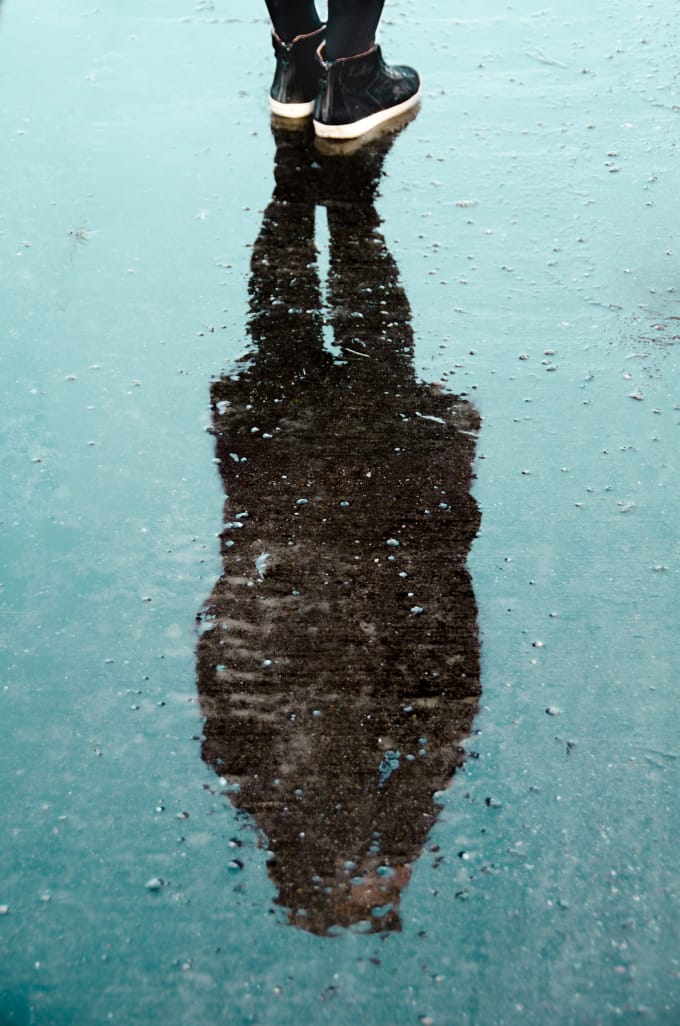 "...Now, and forever more, you will be bipolar."
That's how he let me know of my diagnosis. This man I had never seen before just changed my life, forever.
Let me back up.
The year was 2015 and I was a student at a large university in Georgia. I was obviously depressed and was urged by my best friend to go see someone. I had a classic presentation of depression based on the DSM. I was experiencing hypersomnia, lack of pleasure, depressed more days than not, lack of appetite, psychomotor agitation, fatigue and loss of energy, inability to concentrate and indecisiveness.
So, I went to the on-campus counseling center.
Everything was as I thought it should be. I engaged in counseling and started taking Prozac.
It worked until it didn't work anymore.
My psychiatrist upped my dose and I made sure not to miss a session with my psychologist. Something just wasn't clicking for me. I never got better.
I reached my 15-session limit in the short-term counseling center and at my session, the psychologist told me that she would like me to go to the hospital to get assessed. It seemed like I hadn't made much progression in our time together so she wanted to make sure she wasn't missing anything.
I agreed and she sent me on my way with the director of the center and a pink slip to Grady hospital. I was triaged and went to the psych emergency room and waited. They took my phone so I had nothing to keep me occupied during that time. I just waited...
I saw every mental health professional imaginable. Social worker, psychiatrist, psychologist, resident psychiatrist, a med student on psychiatry rotation... I was pleasant and even tried to crack jokes as the man next to me wailed for his life.
They each asked the usual questions, assessing my level of threat to self or others, and took my history.
I waited.
Then I was called to head to the 13th floor. The psych ward. It was there I changed into a hospital gown, they took the scrunchie from my hair, the rubber band from around my wrist, my stud earrings, and my socks. I was terrified of what was to come. I was placed in an open room with many other patients and was instructed to take a seat. I sat in my chair and didn't move until the next morning.
Upon waking, I watched and listened to the other patients talk to themselves out loud and ask the nurses for their meds. Then, I saw an unfamiliar man walk in the room. He called my name and I reluctantly raised my hand. He walked over to me swiftly. I can't remember if he smiled or not. Once he was close enough, he took the seat next to me and asked if I was ready to go home. I said yes and waited for the next instruction.
I don't know if he introduced himself to me. All I can remember are the words he uttered before signing a prescription and leaving me to grasp what he said.
"From this moment and forever more, you will be bipolar."
I don't even know what that meant. He got up to leave and I was stuck.
I heard my name being called from the nurses' desk and I walked over, confused. I was handed a red folder and was guided out of the large room by a security guard to get my things so I could leave.
That was the day my forever began.
Since then, I've tried to learn all I can about bipolar I disorder and mental health, in general. So much so, that I entered a mental health counseling program to not only learn about myself, but to learn how to help others.
I'm taking a deep breath as I write this because I've been changed and I think it was for the better.
Fast forward to today. I am pretty healthy, although I have my bouts of low mood here and there. But, it's nothing like what I experienced in 2015. I'm functioning and am productive as I finish my last semester of my master's program.
I tell this story because people need to hear that a diagnosis may be a life sentence (depending on the diagnosis), but it doesn't have to define you. It doesn't have to determine how you live your life. It doesn't have to affect the level of success you aim for and reach.
A diagnosis is a tool. Something to help professionals help you be your best self. Whether that's with meds or therapy or a combination, it is only meant to help you be your best self with a diagnosis. You are not your diagnosis. You are a person with a quirk. With a mental health issue. With a diagnosis. But you are not your diagnosis.
Live on. Dream on. Be your best self and remember it is okay to not be okay. Just get the help that you need in order to thrive in life.
Signed,
The Bipolar Black Girl