Psyche is powered by Vocal creators. You support
Henry Sheperd
by reading, sharing and tipping stories...
more
Psyche is powered by Vocal.
Vocal is a platform that provides storytelling tools and engaged communities for writers, musicians, filmmakers, podcasters, and other creators to get discovered and fund their creativity.
How does Vocal work?
Creators share their stories on Vocal's communities. In return, creators earn money when they are tipped and when their stories are read.
How do I join Vocal?
Vocal welcomes creators of all shapes and sizes. Join for free and start creating.
To learn more about Vocal, visit our resources.
Show less
My Life as an Alcoholic: Entry 2
My Very Real Struggle with the Bottle in Journal Form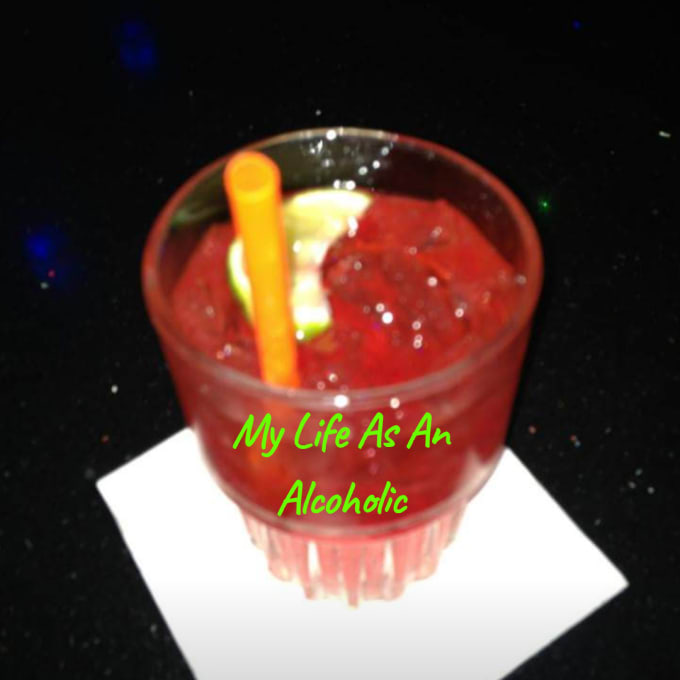 As I mentioned in my previous publication, I plan to release excerpts from the sobriety journal I kept when I was seeking treatment for my debilitating alcoholism just two short years ago in 2016. I'm proudly two years and six months sober and continue to maintain my lifestyle and learn more and more about myself in fascinating and at times mundane ways. Here is entry number two in my journey.
February 23, 2016
Well, today was bittersweet. I managed to beat my previous steps milestone with over 163,000 steps but I ended up gorging myself in salty foods all day long and feel like all of the work I've put into my fitness the past few weeks has amounted to nothing. Blah. Tomorrow is a new day.
"I wish I was talented."
—Vicky Cristina Barcelona (2008)
February 24, 2016
Today was quite a day for me! I'm hoping if things go well and I continue to grow as a person I'll be working soon! Nothing but a future filled with exercise, films, music, and love; I can picture it now!
February 25, 2016
I've acquired a job. I'm doing well. I hope to keep it up.
"What is love?"
February 27, 2016
Started my new medication today. I feel dazed. Tomorrow's always another day.
February 28, 2016
I feel empty today. Just empty.
"Like an empty grave with no name."
—H.S.
March 1, 2016
Not feeling too great about myself today. I gorged myself on candy and enchiladas resulting in me just feeling like an obese pregnant whale. Will I ever lose the weight? Probably, yes! I will NEVER give up!
"Meow Meow!"
March 4, 2016
Today was an amazing and productive day yet I feel so irritated! I have absolutely no idea why...
"I am nothing."
—H.S.
March 11, 2016
I've been unusually busy this past week as I've started attending class to acquire some certifications I need. All the while I've been attempting to spruce up my resume so I can begin working soon. I'm feeling very unsure of my future at this point but I have nothing but the utmost motivation to succeed!
March 13, 2016
Things are going well. I start department training next week. I hope for nothing but the best. My cravings have been going up and down which worries me but my therapist tells me its normal to the sudden urge to drink. I'm not sure how I feel about the medication I've been taking as of yet. It just makes me really sleepy and I keep me asleep all night. Which is a good thing I suppose?
March 16, 2016
Feeling pretty down today. I'll never be able to live down all of the shitty fucked up things I did while I was in my drunken stupors. My past is most definitely defining my future and I'm so tired. Why even bother?
March 17, 2016
Today was so bad...I found myself walking to the liquor store...I was nearly at the entrance when I forced myself to turn back. Fuck man. This fucking sucks! I'm so fucking stressed about staying sober and finding work that all I wanna do is FUCKING DRINK!!!!!!!!!!! I feel like punching another goddamn hole in the wall. Is this what it's always going to be like? Every day a constant fucking back and forth of will I or won't I? It's all I ever think about! I just want to cry and give up, it's what everyone expects of me right? It's just the same constant every day. Wake up, take a pill, eat, go running, shower, take a pill, go running, eat, watch TV to dull my senses until its time for my nightly dose of anti-anxiety meds and fucking meds that'll make me completely sick as a dog if I so much as take a sip of alcohol. It's too much. It's too goddamn much...